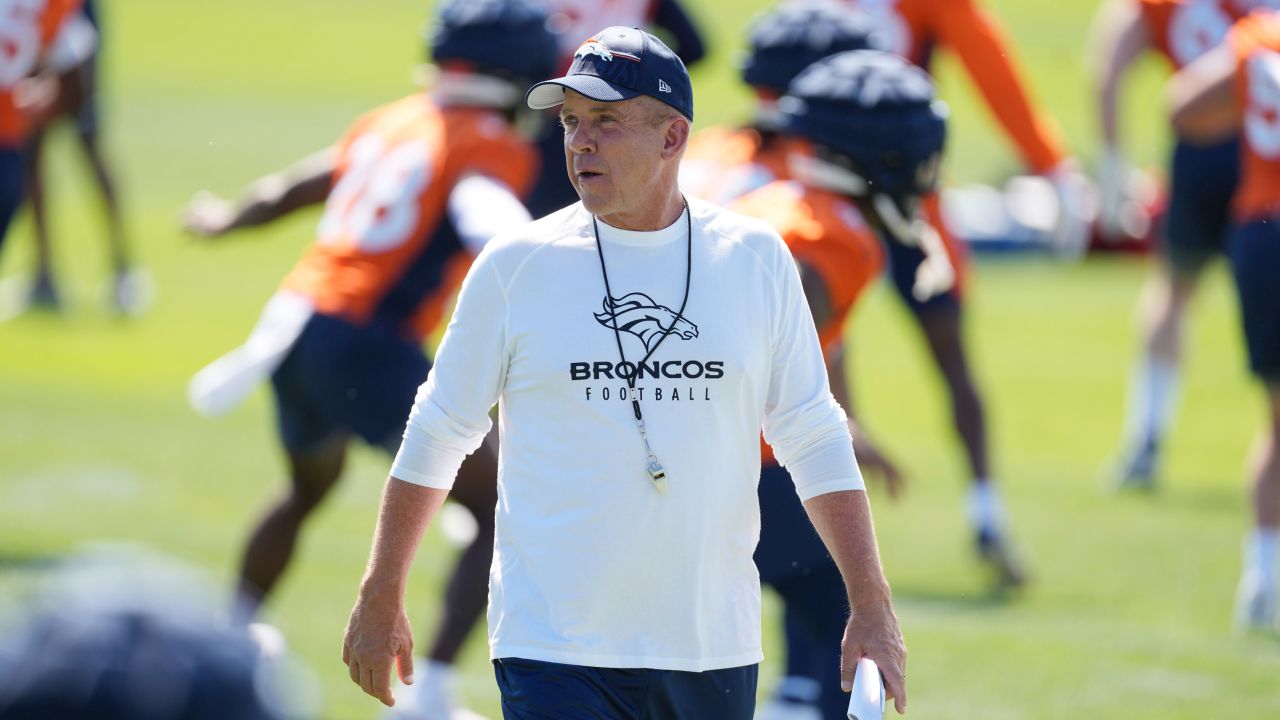 David Zalubowski/AP

Sean Payton, the head coach of the Denver Broncos, called his criticism of the team's previous coach and staff a "mistake" and said he was sorry.

Thursday, Payton told USA Today that the coaches who came before him did "one of the worst jobs as coaches in NFL history."

But on Friday, Payton told reporters at training camp, "I had one of those moments where I was still wearing my FOX hat and not my coaching hat."

"You know, I told the team yesterday at the meeting. With that in mind, we've had a great offseason. I've been spreading this message, and now I'm the seasoned pro. Stepping in it, you know.

"It was something I learned from. It was, of course, a mistake. I needed a bit more of a filter… I said what I said, and I should have been more careful, which I regret.

Last season, Payton, who is 59 years old, worked as a broadcaster for FOX. He took over for Nathaniel Hackett as head coach of the Broncos during the offseason. The team fired Hackett after he led them to a 4-11 record last season.

Payton also said that he would apologize to the head coach of the New York Jets, Robert Saleh, and to Hackett, who was the head coach of the Broncos before Payton.

"Robert means the world to me" (Saleh). I've met him. I've never met Nathaniel (Hackett). But when it was time. Listen, playing them will make the game more interesting, but that seems like a long way off. "But I'll deal with it right," he said.

In week 5, the Jets are set to play the Broncos in Denver.