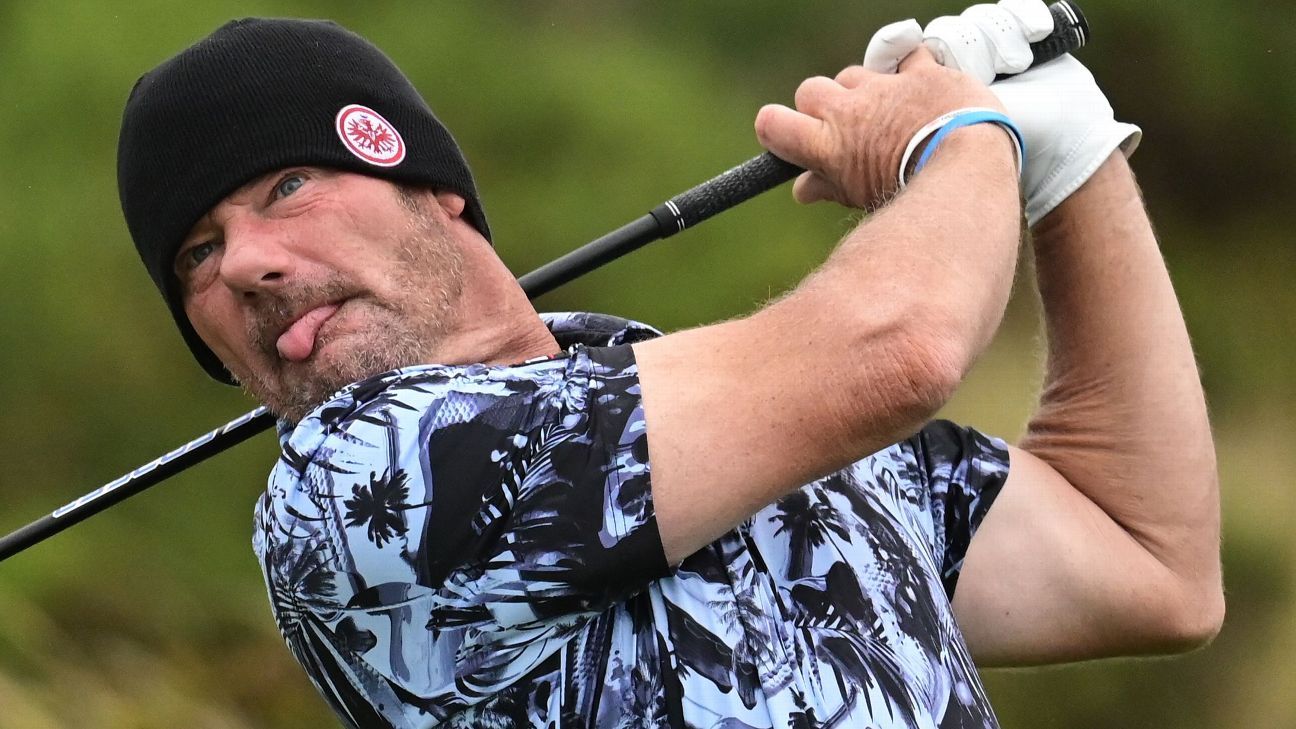 credited to ESPN

Wales — BRIDGEND Alex Cejka of Germany beat Padraig Harrington of Ireland on the second hole of a playoff on Sunday to win the Senior British Open at Royal Porthcawl.

When he birdied the second extra hole, Cejka won his third senior major title. After the final round, he and Harrington had tied at 5-over par, played in miserable wet and windy weather.

Harrington, who finished second to Darren Clarke last year, just missed an eagle putt on the first extra hole and could only make par when the players returned to the 18th hole after a bad chip from the back of the green.

Overnight leader Cejka started the final round with a double-bogey and dropped a shot on the fourth hole, but he worked hard to get back on track and now has a two-shot lead with two holes to play.

The 52-year-old Cejka's lead was cut in half when he made a bogey on the 17th, and Harrington birdied the last hole to force extra holes.

At the award ceremony, Cejka said, "What a day!" "Even now, I can't believe I'm here. I'm glad I beat Padraig, a great player, in a playoff. I'm also very happy that I did it."

Cejka shot a 76 in the last round, and Harrington shot a 75. Only Y.E. Yang of South Korea and American Rob Labritz matched the par of 71.

No one broke par over the weekend, and the number of strokes over par needed to get into the playoffs was the same as the halfway cut, which was five.

After a final score of 77, Vijay Singh, who used to be number one, missed the playoff by two shots.

Steven Alker was in first place at the halfway point, but he shot a 10-over 81 and tied for 11th place.

The senior schedule has five major events, and this is the last one.