The Mexican striker wants Hirving Lozano to make the best decision for his future and family, and if he goes to MLS, he will be a great addition.
L.A. – Carlos Vela, a striker for Los Angeles FC, is happy that his countryman Hirving "Chucky" Lozano is joining the team. He likes him as a person, but he is also happy that he is joining the team.
Carlos Vela said at a press conference, "I've already said that I hope the best for him, his future, his family, and his career. If he comes to the club, he'll be welcome and help a lot because he's a great player."
Carlos Vela said he doesn't know what "Chucky" plans to do, so he didn't want to say anything more about the still-playing player for Napoli in the Italian league.
Carlos Vela also talked about Lionel Messi, the new player for Inter Miami who was signed during the MLS season and was called the signing of the year.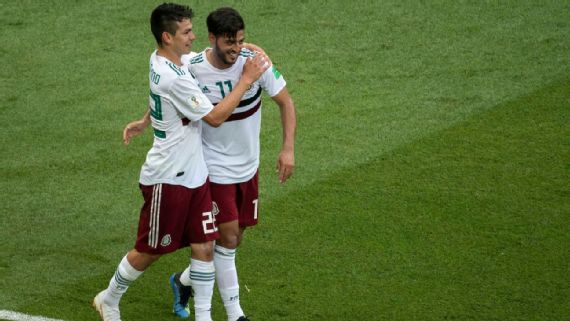 Carlos Vela wants Hirving Lozano to make the best choice for his future and family. imago7

"Messi is the world's best player. Because he's the best, the league he plays in will matter," Vela said with force.

But the Mexican striker thinks it's clear he needs other players around him to win titles or go further because you can't just win a title alone.

Then Carlos Vela said that Miami is excellently putting together a great team this season. "It could work, but as I always say, we don't change how things are written. No matter who is on the other team, we work hard to win the league, this tournament, and as much as we can.

Carlos Vela said of the Mexican team Bravos de Juárez, LAFC's next opponent in the round of 32, "No one says we're going to win easily." It's a rival who beat Austin by a big score, so you have to give them a lot of respect.

He said that Bravos de Juárez has a strong defense and that the player knows what he is doing. "We have to be ready and have the best attitude in the world when we go out. You have to use the area to your advantage to win," the forward said the day before the Leagues Cup match.