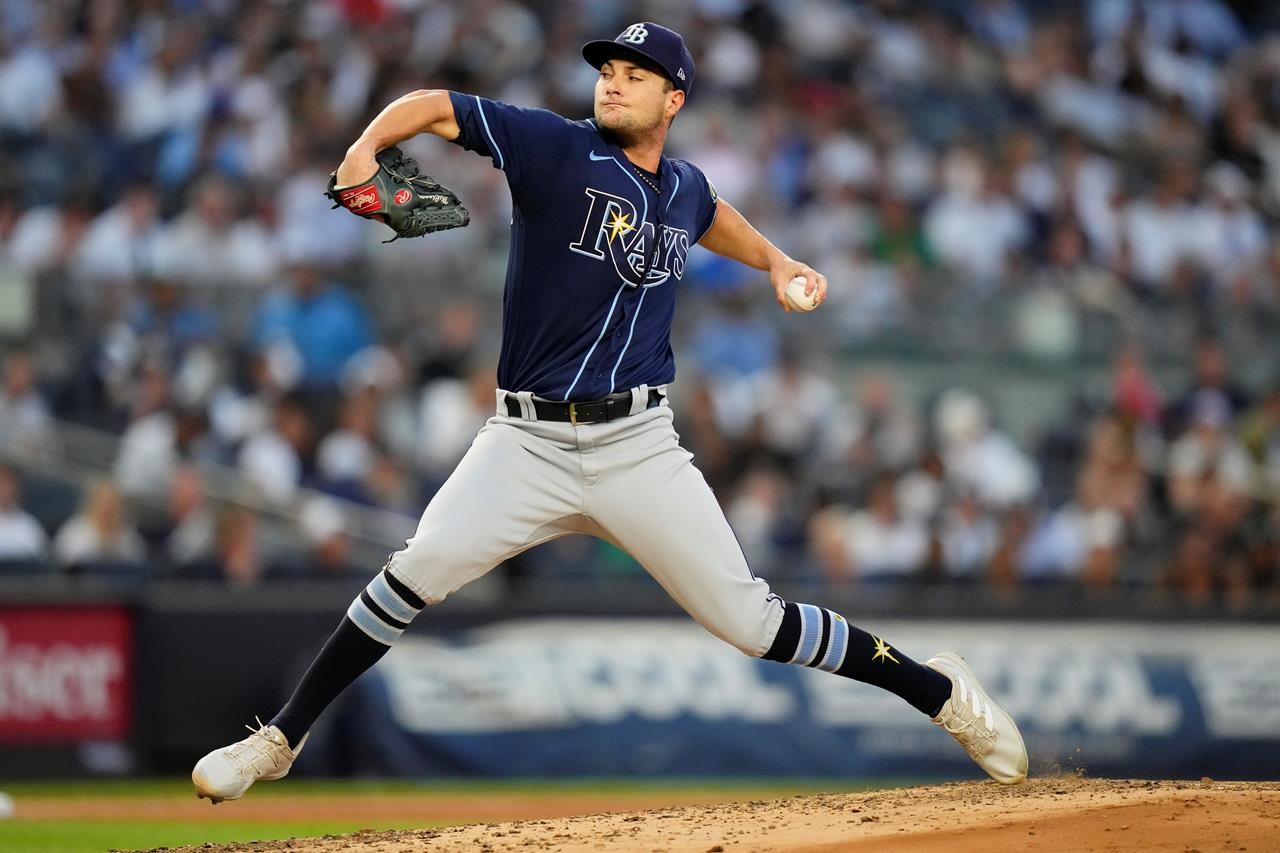 (AP Photo/Frank Franklin II)

Shane McClanahan, an All-Star left-handed pitcher for the Tampa Bay Rays, is flying to Los Angeles to meet with specialists to figure out what to do next about his tight left forearm.

McClanahan was put on the 15-day injured list on Thursday. He met with the team doctor in Florida before deciding to see Dr. Neal Elattrache, a specialist, on Monday.

The Rays' starting pitcher, Tyler Glasnow, told the Tampa Bay Times, "It stinks." "I hope he can come back this year, but I'm not sure what's going on there."

McClanahan (11-2) hasn't won in six starts since June 16. He missed games on June 22 and June 30 because of tightness in his mid-back, which forced him to go on the 15-day IL on July 1. He returned on July 17 and went six innings against the Texas Rangers. He only went four, five, and four innings in his next three starts.

He left his start against the New York Yankees on Wednesday after the fourth inning, when they scored five runs. This was partly because the outside of his forearm got tight as he warmed up for the inning.

This report was helped by the Associated Press.