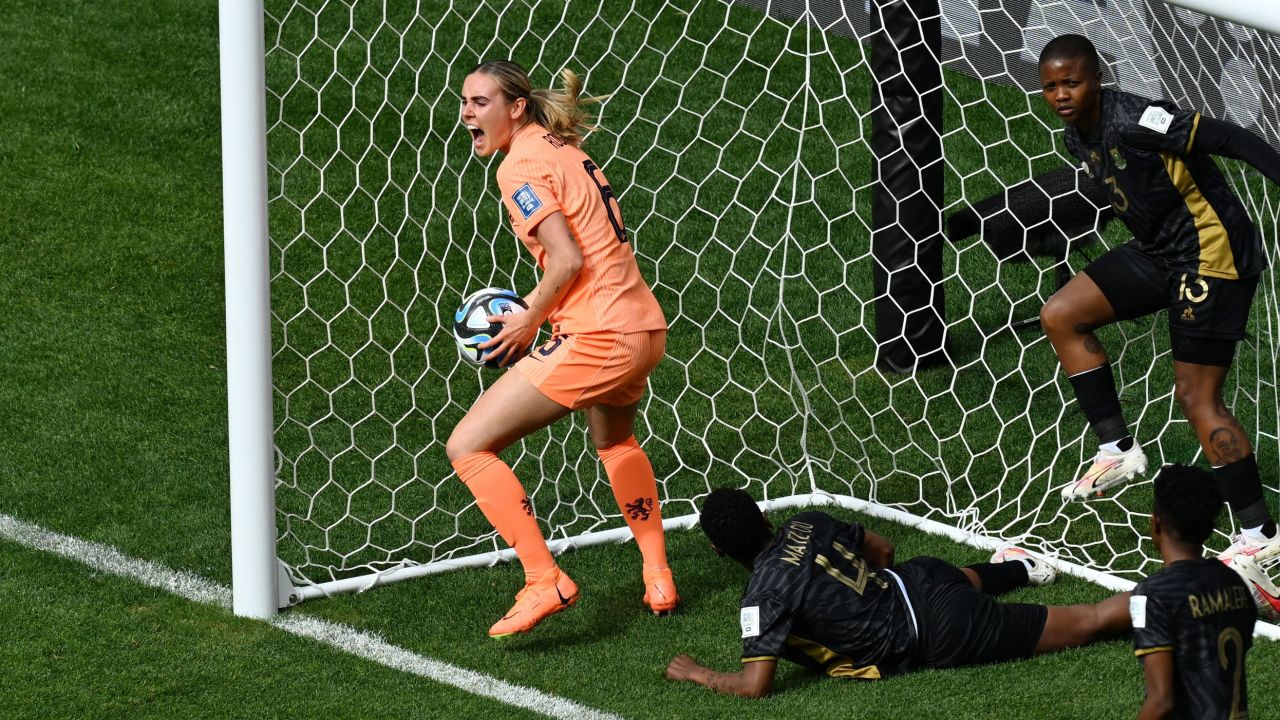 Jaimi Joy/Reuters

South Africa made history by making it to the knockout rounds of the Women's World Cup for the first time. On Sunday, the Netherlands beat South Africa 2-0 in Sydney to end South Africa's run.

When Banyana Banyana failed to clear the ball in the ninth minute, Jill Roord could head the ball into an open net easily. This was the Dutch midfielder's fourth goal of the tournament.

Even though they lost, the South Africans kept fighting and had many chances to win.

The captain, Thembi Kgatlana, was especially dangerous. She had multiple shots on goal, but Dutch goalkeeper Daphne van Domselaar made excellent saves to stop her.

Soon after the second half started, Dutch winger Lieke Martens had a goal taken away because she was out of position.

But the South Africans' fate was sealed in the 68th minute when a shot by Lineth Beerensteyn that should have been easy to save went through Kaylin Swart's hands and into the back of the net, making Swart slam her hands down on the field in anger.
Cameron Spencer/Getty Images

After this win, the 2019 winners will play Spain in the quarterfinals on Friday in Wellington.

Even though South Africa is going home, the 2023 tournament has already been historic for the team. This is especially true after Kgatlana scored the game-winning goal in stoppage time last Wednesday to give South Africa a 3-2 win over Italy. This was South Africa's first win at this tournament.

Banyana Banyana also came close to a tie with Sweden, another team expected to win, in its first game at this tournament.