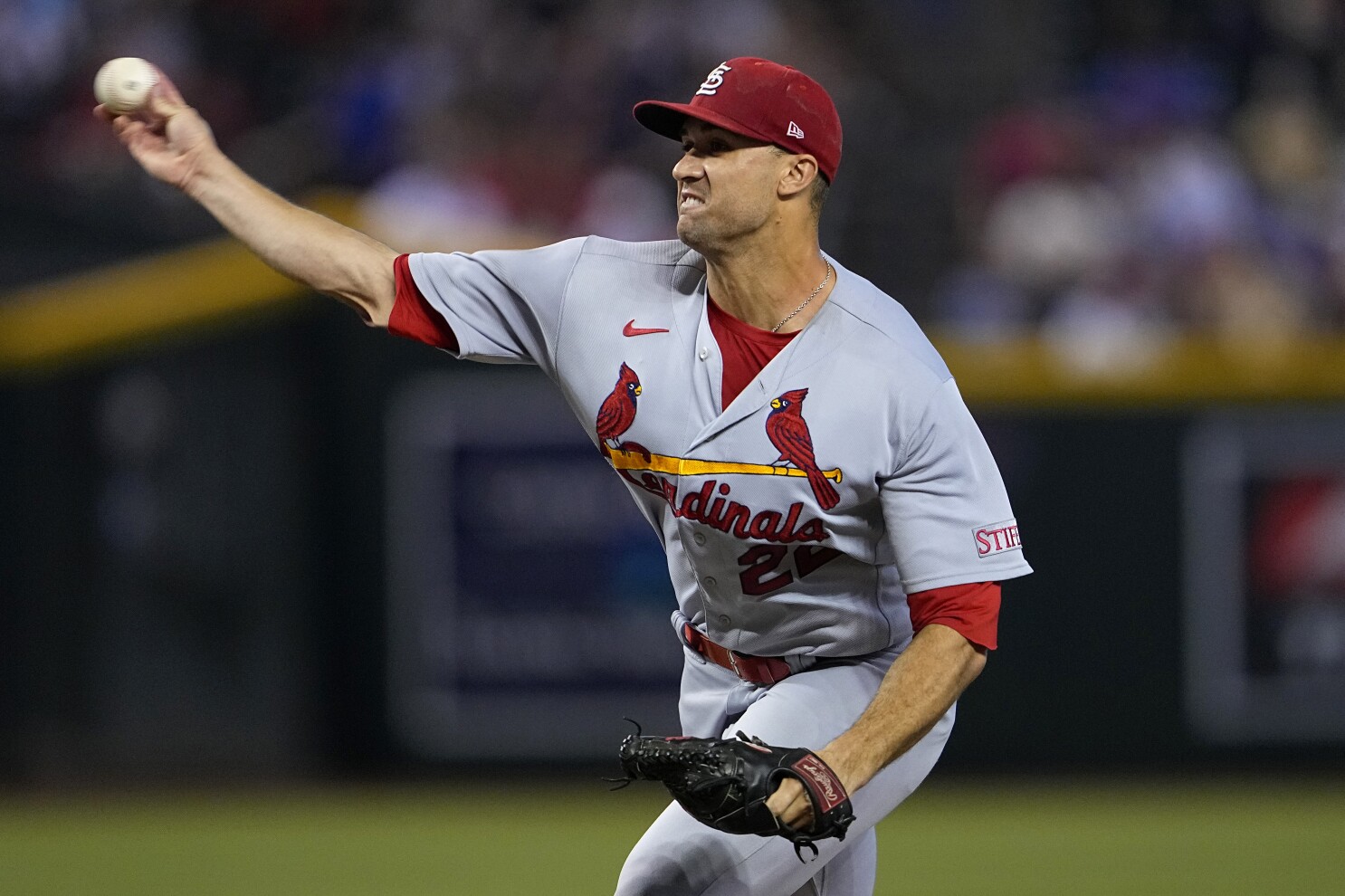 St. Louis Cardinals starting pitcher Jack Flaherty throws against the Arizona Diamondbacks during the first inning of a baseball game, Wednesday, July 26, 2023, in Phoenix. (AP Photo/Matt York)

On Tuesday, the Baltimore Orioles bought right-handed pitcher Jack Flaherty from the St. Louis Cardinals to improve their starting rotation. This rotation has helped the Orioles take the lead in the American League East, but there are now concerns about fatigue as the season winds down.

The Orioles had a chance to be one of the most aggressive teams in baseball at the trade deadline. They had a low payroll and a lot of prospects, especially position players. Ultimately, they kept their best prospects in the minor leagues and brought in Flaherty, who is 27 and will be a free agent after this season.

The Orioles' general manager, Mike Elias, said, "We need help with the innings load down the stretch." "Many of our new players are young and have never done this. We have people in our relief corps who are hurt and tired, so we just wanted people of all shapes and sizes to pitch in and help."

Flaherty was 7-6 this year for the Cardinals, who are in last place in the National League Central. His ERA was 4.43. Sunday was also the day that St. Louis sent left-handed pitcher Jordan Montgomery to Texas.

For Flaherty, the Orioles gave up César Prieto, an infielder, Drew Rom, a left-handed pitcher, and Zack Showalter, a right-handed pitcher. MLB Pipeline ranks Prieto as Baltimore's No. 16 prospect and Rom as its No. 18 prospect. However, none of Baltimore's eight prospects ranked in baseball's top 100 were traded.

"The best prospect out there is at the top of our list," Elias said. "It took a long time to get people off that part of the list."

That doesn't mean the Orioles wouldn't have traded some of their more highly touted prospects, but they decided to make a minor move instead.

"A lot of teams were interested in many of the players we had, but we didn't think they should be part of those deals," Elias said. "That's why we had to wait until the last minute."

This season, Prieto, who is 24, hit.317 in 27 games for Triple-A Norfolk, and Rom, who is 23, went 7-6 and had a 5.34 ERA for Norfolk. The 19-year-old Showalter went 0-2 for Class A Delmarva and had an earned run average of 2.37.