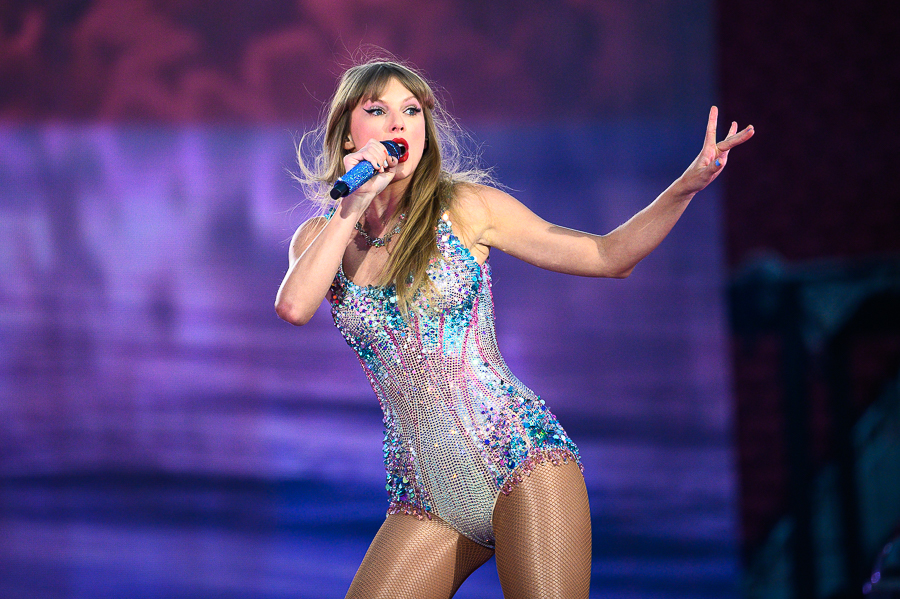 Taylor Swift performs at Levi's Stadium in Santa Clara, Calif. on July 28, 2023. Steve Carlson/STAFF.

Swifties, you can finally stop waiting.

The Bay Area is now part of Taylor Swift's Eras Tour.

On Friday, the pop star played the first of two sold-out shows at Santa Clara's Levi's Stadium. On Saturday, she will also perform.

Fans with tickets filled the stands, while those without stood around the stadium trading bracelets and listening to their favorite songs.

Here are some details about the shows. Check out our concert guide if you want to find out more.

The parking lot opens at 2:00, but the gates don't open until 4:30. The show is set to start at 6:30 p.m. Swift has been starting her over 100-date tour around 8 p.m. and playing 45 songs for more than three hours at earlier stops. Both of Swift's Santa Clara shows will start with Gracie Abrams and HAIM before Swift takes the stage.

Fans are encouraged to take public transportation because they can expect traffic, delays, and roads to be closed. Capitol Corridor is giving deals and changing its schedule to help concert-goers in Northern California. On both nights, Caltrain will offer an extra train after the event.

In preparation for a record number of passengers, the Santa Clara Valley Transportation Authority is adding 30% more light-rail train cars to its service plan. This is the most service it has ever provided for an event at Levi's Stadium.

At the Milpitas Transit Center, fans can use VTA to get to BART. Staff from both BART and VTA will talk to each other to ensure that passengers can make their connections.

Tickets on Ticketmaster sell out almost immediately, and resale prices on sites like StubHub are still over $1,000.

Rob Bonta, the attorney general of California, warned fans about ticket scams, which have been a problem throughout the tour.

NFL bag policy says that you can only bring clear bags that are no bigger than 12″ x 6″ x 12″ or small clutch bags that are no bigger than 4.5″ x 6.5″. If not, you can be sure there will be glitter, colors, and outfits with Taylor Swift themes. At shows, fans have also made and traded friendship bracelets. San Jose Mineta International Airport staff will even sell hand-made bracelets with the SJC logo to travelers.

Outside the stadium, you won't be able to tailgate.

Fans who don't have tickets won't be able to gather in the parking lots or on the streets near the stadium.