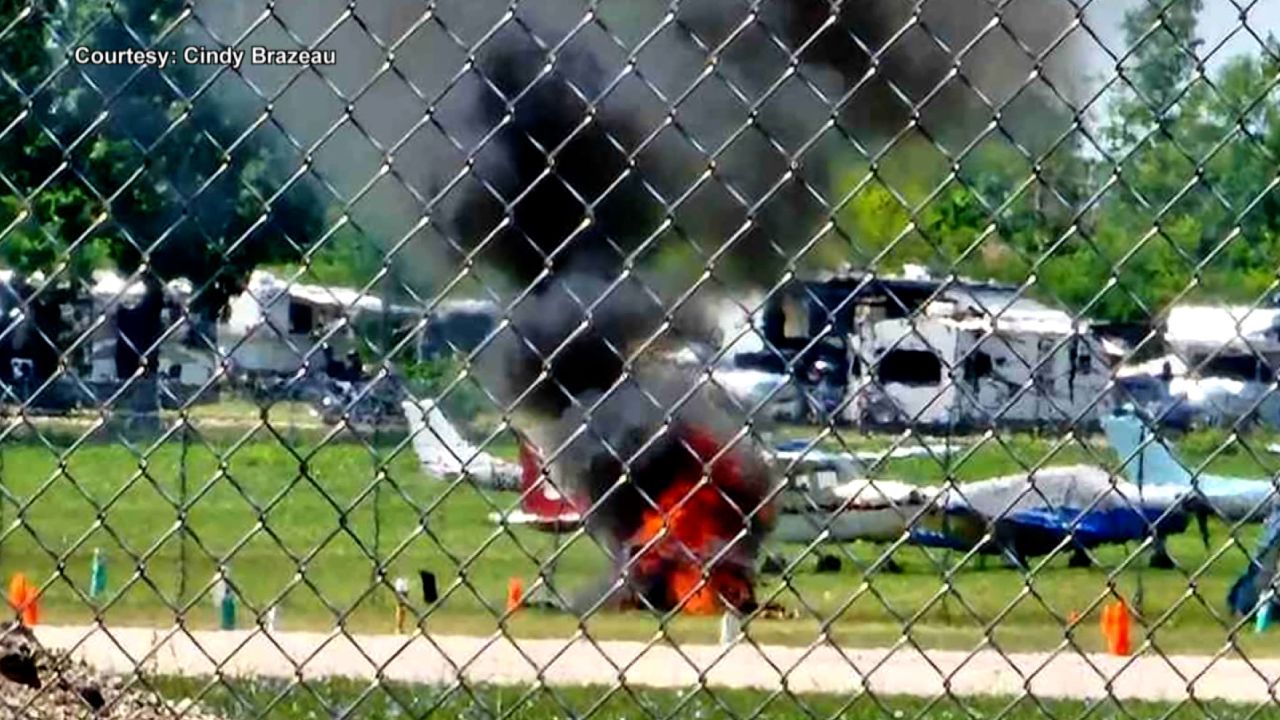 XLRS Aviation

Authorities say that four people died and two others were hurt when two planes crashed into each other in midair. A third plane crashed into a lake on Saturday, just before an air show at a major aviation convention in Oshkosh, Wisconsin.

According to the Coast Guard, the North American T-6, an old military training boat, crashed into Lake Winnebago around 9 a.m., killing both people on board. The bodies of the two people on board were found Saturday night.

The plane dropped quickly from about 3,000 feet in the air, the Coast Guard said. According to a statement from the Experimental Aircraft Association, which puts on the annual AirVenture convention, several groups, like the Oshkosh Fire Department and the Coast Guard, helped after the crash.
WLUK

In a separate crash on Saturday around noon, a RotorWay 162F helicopter and an ELA 10 Eclipse gyrocopter crashed into each other. This killed two people. The event organizers said that the accident happened in a part of Wittman Regional Airport that was set aside for it.

The back of a gyrocopter looks like the back of a small helicopter. Its lift-giving rotor spins on its own without help from the engine.

A statement said that two people hurt in the accident were taken to a nearby hospital and are in stable condition.

It's unclear which plane each victim was on, but event organizers said that the helicopter and gyrocopter belonged to people who were at the event and were not part of the air show.

The names of the people who died in either accident have not been made public because the families have not been told.

After a short delay, the airshow started around 2:45 p.m., according to the organizers.
WLUK
There are air shows, fly-in campgrounds, and fireworks at the AirVenture convention, which lasts several days. It has "the most airplanes of any place in the world."
For people who want to fly to the festival, the organizers posted instructions from the Federal Aviation Administration. The National Transportation Safety Board said it would send a person to look into both accidents to find out what happened.