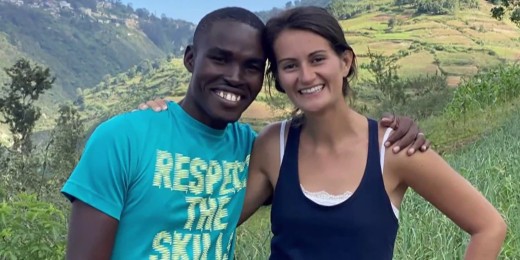 El Roi Haiti, the Christian aid group where the nurse works, says that an American nurse and her child were taken from Haiti.
A statement on El Roi Haiti's website says that Sandro Dorsainvil's wife, Alix Dorsainvil, and their child were taken Thursday morning. Alix is the wife of El Roi Haiti's director, Sandro Dorsainvil.
The post said that the two were taken while doing community ministry on the El Roi, Haiti campus, near the capital city of Port-au-Prince.
"Alix is a kind and loving person who thinks of Haiti as her home and the people there as her friends and family. Alix has worked hard as our school nurse and in the community to help hurting people. She loves and serves the people of Haiti in the name of Jesus.
Dorsainvil, who was born in New Hampshire and worked as a nurse there, moved to Haiti after her husband asked her to help take care of sick children at a Haitian school, she said in a video on the organization's website.
A State Department spokesperson said that the kidnappings are known to US authorities and that they are working with Haitian authorities and other US government agencies.