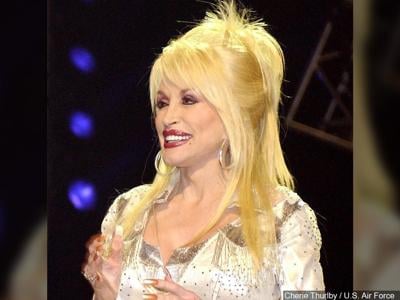 OLYMPIA, Washington: Dolly Parton, a well-known singer, will be in Washington state to celebrate that her Imagination Library is now in every state.
Her Imagination Library program began in Spokane County on September 21, 2022. The program was open to about 31,000 children in the county at the time.
Well, now her program is even bigger than before!
Her program gives kids free books that are right for their age every month. Children from birth to age five can take part in the program.
Currently, more than 65,000 kids in Washington are part of her program, and the Imagination Library gives away more than 1.6 million books every month.
Parton's father could not read or write when she was a child, making her want to start this program. It started in Sevier County, Tennessee, where she grew up, and has grown since then.
Aside from Washington, her program is in five other countries, and in March, she gave more than 200 million books to children worldwide.
"We are happy to have the great Dolly Parton help us celebrate our statewide program and encourage our youngest students to sign up for the Imagination Library," "Inslee said. "It is essential to give children good books when they are young and to ensure that the books they read show their families and their unique races, ethnicities, and identities.
On August 15, Gov. Jay Inslee and Lt. Gov. Denny Heck declared it "Imagination Library of Washington Day." At 2:30, they will have an event for people who have been invited. But they will be shown live on TV and on the web.