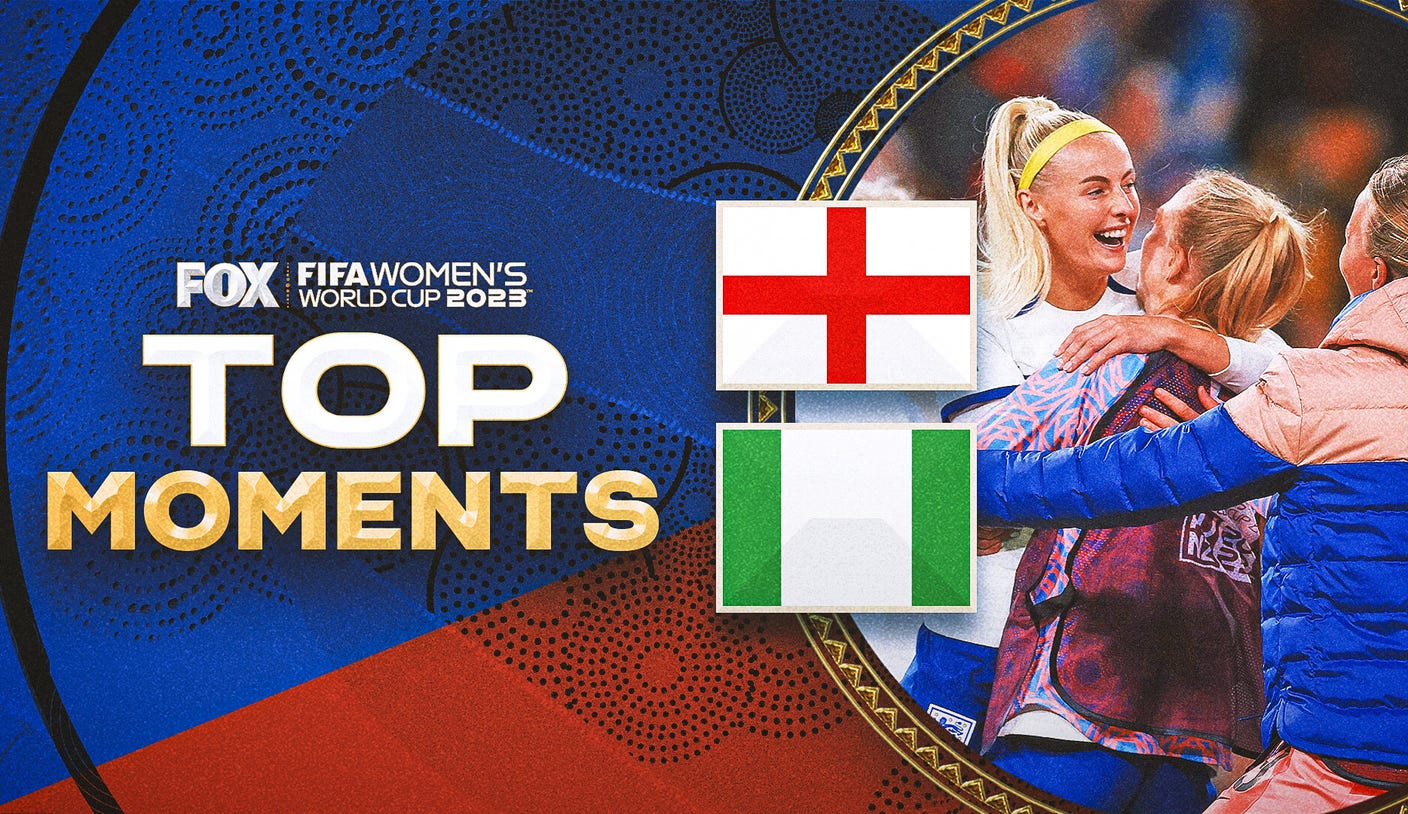 On Monday, England played Nigeria in the round of 16 of the 2023 FIFA Women's World Cup. The game took place at Suncorp Stadium in Brisbane, Australia.
Ultimately, the game came down to a penalty shootout, where England's four clutch goals beat Nigeria's two.
As if the shootout wasn't exciting enough, the most memorable part of the night was when England's Lauren James was kicked out of the game for stepping on Nigeria's Michelle Alozie's back and getting a red card. After she was taken out of the game, England only had 10 players left as extra time began.
Chiamaka Nnadozie did a great job in goal for Nigeria, which kept the Super Falcons in the game, but England won and moved on to the quarterfinals.
Check out the most important parts below!
England won, Nigeria lost (England wins on penalty kicks)
92′: A fight between two people
England's Michelle Alozie took another shot, but there was no penalty.
Red Card at 85′
After stepping on Michelle Alozie's back on purpose, Lauren James got a red card and was kicked out of the game.
75′: Covered from every side
Chiamaka Nnadozie was challenged by England more than once, but he managed to keep the net safe on this crazy play.
59′: Trying hard
Rachel Daly tried to score for England, but the ball hit her shin and went wide.
"58": All set to go
In the second half, Nigeria put in star player Asisat Oshoala when the score was still 0-0.
33′: It's not a fine
After VAR looked at what looked like Rasheedat Ajibade pushing Rachel Daly, England did not get a penalty kick.
22′: Too close to feel safe
After Nigeria's Oluwatosin Demehin failed to clear the ball, Alessia Russo was almost able to score for England, but Chiamaka Nnadozie made a great save.
16′: Getting off to a good start
Nigeria started the game with a strong attack. They took several shots at the goal, but England's goalkeeper, Mary Earps, stopped all of them.
PREGAME
Getting things going
Before the game started, the "World Cup NOW" crew talked about it live on social media.
Starting lineups